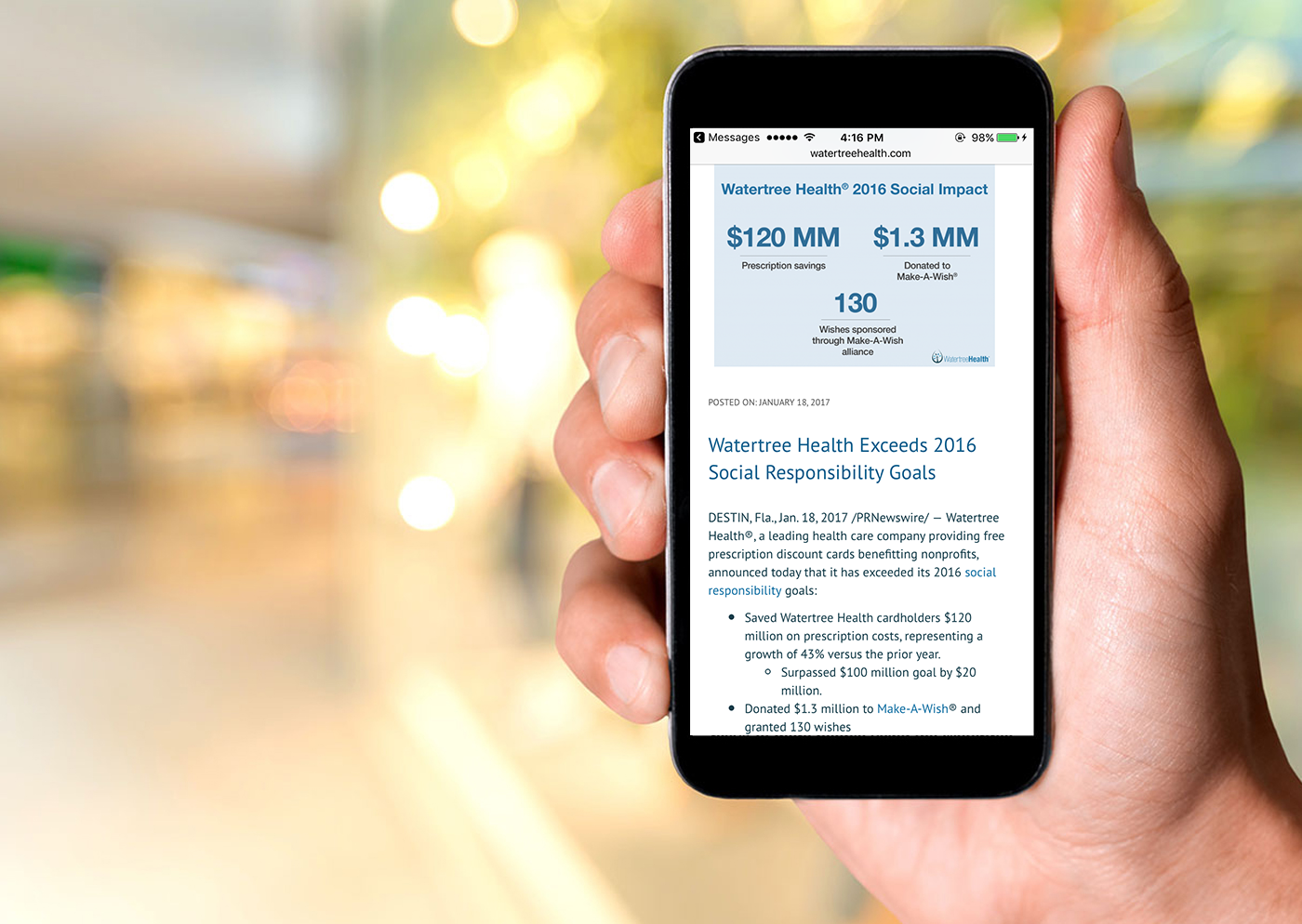 A Key Success Story: Watertree Health®
Watertree Health launched its Prescription Discount Card in late 2011 and, four years later, consistently experiences monthly double-digit sales growth, year over year, through its new business efforts, marketing, and community-based sales force.
This would not have been possible without the help of two companies in our portfolio — Agile Element and MedAffect — who teamed up to help Watertree Health prosper.
Developed app for sales force that provides real time account information.
Designed product-targeting tool for sales force that gives easy access to key metrics by account.
Built robust database and real-time reporting system.
Created hiring and onboarding solutions that easily scaled up.
Established cost-effective inventory management system and printing/mailing solution.
Streamlined commissions system.
Crafted accounting system that gives real-time budgeting.
Formed partnerships with nonprofit organizations.
Produced Toolkit and Introductory Presentation for sales force.
Created corporate and product websites.